Loading...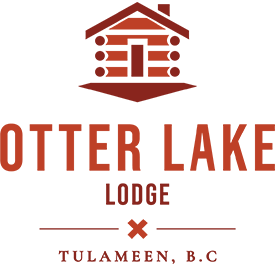 Checking availability calendar.... It will take just a few short moments... Please wait...
LUXURY LAKEFRONT CABIN / HOUSE
Nestled in beautiful Similkameen Valley in the west Okanagan, Otter Lake and the surrounding area is rich in history with many things to see. The Aspen cabin house on Otter Lake is a short 5 minute walk into Tulameen. There, you can visit the general store or tour the local museum. If you are looking for more adventure, there also are many things to see within half hour of The Aspen.
VIDEO TOUR
This video will surely help you appreciate how beautiful vacation destination Otter Lake is for your entire family!
12 GUESTS MAXIMUM
The main house offers 3,000 sq. ft. of primary living space consisting of four bedrooms, three bathrooms, a loft and TV room with a pullout queen sofa bed. Relax in luxury as you look over beautiful otter lake while enjoying the warmth of a wood fire. A loft with foosball and a pool table complete the Aspen experience. Above the garage with separate private entrance is a studio suite containing a queen size bed and queen pullout sofa bed as well as 3 piece bathroom. This is available for an additional charge.
Book Today
Get in touch today
2745 Coalmont Rd Okanagan-Similkameen H, BC V0X, Canada
---
We just recently stayed at the Aspen cabin at Otter Lakes. It was an amazing experience for our family of 12 (including cousins and grandparents). This cabin has absolutely everything you need in order to unwind and disconnect from the daily city life routine...the location is fantastic, the amenities are fantastic, the scenery is fantastic, the cabin and all of the added perks are all fantastic....I highly recommend it here for anyone that has kids and needs a good getaway.

We stay at the Otter Lake Cabins every year after Christmas. We have chosen this vacation over flying anywhere tropical or hot. We would not miss it. The cabins are always clean. And there is an endless supply of fun winter things to do. Then we warm up by the amazing fireplaces and play games. Its the perfect family vacation!

We thoroughly enjoyed our stay at the Otter Lake Cabins. Out of the four lodges, wechose to stay in the Aspen and were blown away by the amount of room we had. The boys could run around downstairs to their hearts content. The place was facing the lake and we had such a beautiful view. Everything we needed was there... except we had to bring our own food, which would be normal. We were sad to leave because it was almost like it became a second home to us in the few short days we had there. We'd go back in a heart beat. Highly recommend the place. Heather was excellent to deal with.

The Aspen cabin is our ultimate favourite family getaway that's close to home and always the kids first pick for getting away. The cabin is gorgeous and offers every possible comfort. This area has the most amazing views and quading/dirt biking areas. This cabin has a rustic yet elegant feel to it, is always spotlessly clean when we arrive and is stocked full of everything we need to have a comfortable stay. We usually come in the fall as there is still lots of great weather to be had and the vibrant colours of fall are so beautiful in Tulameen. We have also stayed twice in the winter and it truly was a winter wonder land. Any time of the year we come to visit, the kids' only complaint is when we have to leave.

I had the privilege of staying on this property this past January, and this gorgeous cabin accommodated us in every way possible. With snow all around, we played hockey on the frozen lake, had a fire, and enjoyed some awesome winter vibes inside the cabin. The photos do not do justice to the beauty of the cabin and the surrounding scenery. On top of all this, the host was incredibly helpful in answering any questions we had leading up to our stay! I will absolutely rent again in the fall/winter/spring seasons. I would especially recommend this to anyone looking for a perfect getaway from the lower mainland throughout the winter.

A fabulous retreat in a peaceful setting!!! Boating fun on a beautiful lake. Went kayaking and paddleboating on a peaceful lake. We brought our boat for hours of wakeboarding/waterskiing memories to be made. Our kids brought dirt bikes and explored the surrounding area. Exceptionally well equipped kitchen where gourmet meals can be made. Sleeping Accommodations were fabulous. You can rest by the water or on the deck or go grab an adventure! Beautiful walks or cycle into town to the General Store. We will definitely be coming back!!!
---